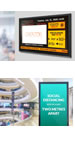 MediaStar Digital Signage
Top Tech Tips For Return To Work
As staff return to work, or they establish long-term working-from-home strategies, there may be some features from MediaStar that can improve safety, enhance their COVID-19 communications and improve compliance.
Discover MediaStar Digital Signage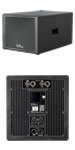 Ohm BRS-12A3
Single 12", active 3 channel subwoofer
BRS-12A3 is an ultra-compact 3 channel self-powered subwoofer. Utilising a custom designed and UK made Ohm 12" long excursion driver, this reflex tuned cabinet has an exceptionally low frequency response of as low as 33 Hz and a max SPL of 129 dB.
Click Here for BRS-A12A3 System Information
Click Here to visit Ohm website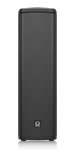 Bright Lights Appointed Distributor in Oman
For over 40 years Turbosound has repeatedly shown award-winning innovation and leadership in the world of high end professional audio, producing landmark products that have defined and shaped the live industry. The products of this manufacturer from the United Kingdom is now available directly from Bright Lights
Click Here for Turbosound website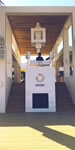 Muscat Hills Resort, Oman
The foothills on either side of the bay are illuminated at night with a wash of different hues of white, creating a magnificent backdrop to an already stunning view from the resort.
On 16th November Muscat Hills Resort celebrated their 2nd Anniversary with live entertainment as never before seen in Oman and music from top DJs France Creange and Franck Chartier and tunes from the SAX player O Alan.
Click Here For Slideshow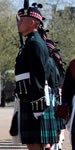 Scots In Oman 2018
The Scots in Oman held their 2018 Ball Weekend at Al Bustan Palace Gardens on the 2nd and 3rd of November. On the Friday the musical celebrations were performed by over 100 musicians and dancers from the Omani Royal Army Band. At 8pm The Wayne Robertson Band entertained the celebrants, most of whom were dressed in full Scottish regalia. The band returned the next evening for the Omani Ceilidh where the guests reeled the night away.
Click Here For Slideshow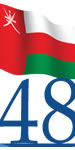 48th National Day of Oman
Bright Lights was extremely busy during the celebrations for the 48th National Day Of Oman.
Sundas Rotana Hotel displayed the Omani flag on its entranceway using a Christie projector and the walls of the Al Bustan Palace and Crown Plaza OCEC were awash with the proud colours of Oman.
Click Here For Slideshow